Easy-to-use restaurant management solutions that are effective will significantly increase service delivery and subsequently profits.
The restaurant industry is fast-paced. Oftentimes, no two days are the same. Restaurant owners and managers must be able to quickly make or adjust to changes without causing too much disruption. In the midst of a pivot or change, diners must have a seamless experience and staff members maintain high-quality service delivery. The best menu platform for restaurant owners is one that ensures both. We take a closer look at three key features, below.
3 Must-Have Features of Easy-to-use- Restaurant Management Solutions
visuEats is a digital tool that allows both restaurants and diners alike to leverage the best that dining out has to offer. For starters, both diners and restauranteurs use our platform; albeit in two different ways. Importantly, we have made sure that access to our platform is quick, easy, and seamless for both.
First Things First: Get a Demo
Firstly, scheduling a demo is the way to get started with visuEats. Demo sessions introduce restaurant owners to all the benefits that visuEats has to offer, as well as their menu management next steps. These benefits include increasing the likelihood of upselling your menu while reducing buyer's remorse, and helping your diners to order faster. In addition to the benefits being offered, restauranteurs will choose the package that best suits them.
How An Easy-to-Use Restaurant Management Solutions Should Work
Our post-demo onboarding is streamlined into three easy steps. These steps include uploading content, publishing the menu, and receiving orders. We take a closer look at each of these below.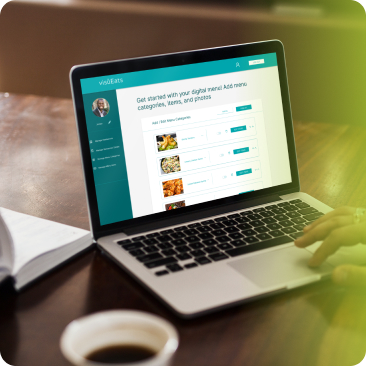 01. Upload Content
Unsurprisingly, at the heart of your menu is content. Said content comprises appetizing photos of your menu items, as well as description, price, and upsell menu features. Once onboarded, visuEats restauranteurs will use our admin panel to upload their menus and stay on top of their content.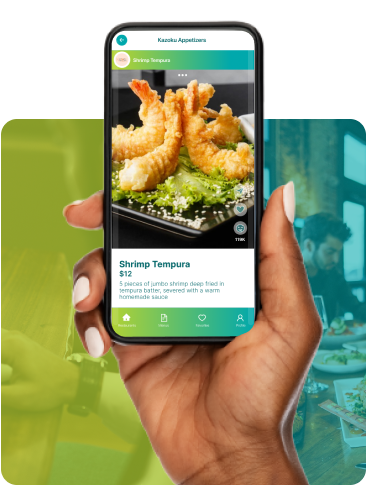 02. Publish Menu
Through the easy-to-use admin panel, restaurants leverage powerful menu management tools, including real-time updates. The ease and speed with which restaurant managers are able to add and adjust their menus will go a long way in helping them efficiently manage menus in real time.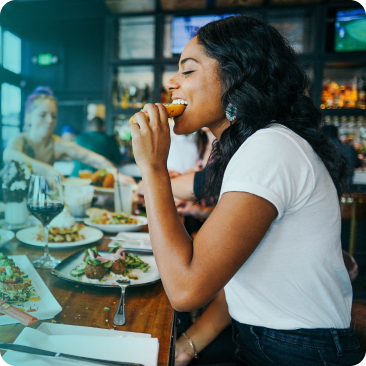 03. Receive Orders
Once the menu is uploaded and published (real-time changes included), diners can place their orders and restaurants can receive them. Best of all, restauranteurs can rest assured that the menu items diners select will be as presented on their menu. Consequently, diners are likely to be happier with their orders and their total dining experience from start to finish.
In conclusion, all the features above are available for the taking in our most recent offering. Scheduling a demo is free of cost and can be done at any time using the form below. So, start the conversation and see how visuEats can best serve you and your restaurant.
Stay Connected
Enjoy more resources on growing your restaurant business and earning more with visuEats.
Download the visuEats app in the Google Play Store and the Apple Store Today!