Being able to upsell your menu items is critical to helping you grow your revenue. Here's how the visuEats app helps you do just that.
Upselling menu items is one surefire way for restaurants to earn more. However, it is also true that restaurant owners struggle with being able to do that. For starters, the ability to upsell menu items is traditionally dependent on the wait staff's abilities.
Unsurprisingly, where human error abounds, abject failure results. Thankfully, visuEats is a reliable solution for overcoming the aforementioned challenges and securing the desired results. That is to say, restaurants using visuEats enjoy mouth-watering menus and eye-catching product placements, to ensure that menu items (up)sell themselves.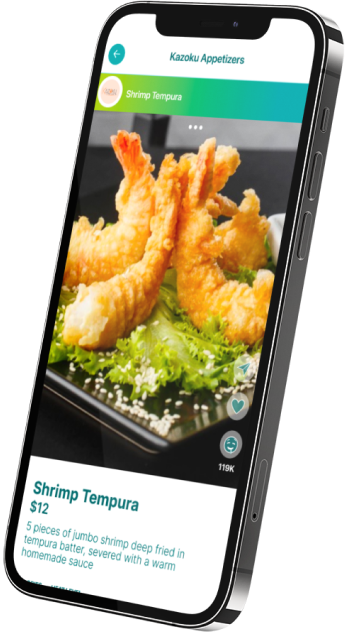 01. For starters, mouth-watering imagery does the talking
Yes, a text-based traditional menu format can provide some idea regarding what to expect from a menu item. However, it does not present a true picture. In fact, that is exactly what is missing. Certainly, an accurate and appetizing picture of the menu item makes all the difference. In short, with attractive menu photography, restaurant owners enjoy reduced order time and less buyer's remorse.
a) Order time reduction
Reducing the time it takes to order is a likely consequence of having accurate and appetizing pictures of meals. After all, diners who have clear pictures of what is available and are better positioned to make decisions quickly. The quicker a diner orders, the less time they will spend in the restaurant. This will positively impact table turnover rates, and allow restaurants to inadvertently serve more diners.
b) Reduce buyers remorse and the likelihood of meals being returned to the kitchen
As diners read traditional menu item titles and descriptions, they immediately begin to imagine what that meal will look and taste like. Certainly, diners place their order(s) based on said imagination. Buyer's remorse results from a disconnect between what is served and what is imagined. Consequently, the meal is sent back to the kitchen or remains largely untouched.
On the other hand, diners who can see the menu item do not need to imagine their meal. Through effective food styling and high-quality photography, expectations are managed properly. As a result, diners and restauranteurs alike can feel more secure in any menu item that is ordered. Moreover, the diner is likely to positively anticipate their meals and enjoy them. Meanwhile, the restauranteur reduces the likelihood of a meal being sent back.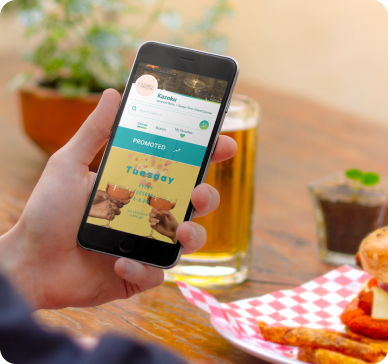 02. Secondly, premium product placements do the convincing
Unfortunately, many restaurants miss out on upselling their menu because staff members are unconvincing. Subsequently, diners remain unaware of the value they can add to their existing order. However, all is not lost.
Restaurant owners and managers who use visuEats can leverage our product placement feature. This option allows extras to be strategically combined with mouth-watering images of menu items. Thereafter, the product placement feature prompts the diner with the buy-in relevant options. Importantly, this occurs each time a given menu item is browsed or selected.
Want to learn more?
If you like what you have read so far, then it is time to request a demo. Let's discuss how we can use our technology to help make your restaurant a more profitable one.
Stay Connected
Enjoy more resources on growing your restaurant business and earning more with visuEats.
Download the visuEats app in the Google Play Store and the Apple Store Today!