The variety of epicurean experiences available is one of the most exciting things about the visuEats platform. Breakfast, brunch, lunch, dinner, happy hour, and more are covered by visuEats restaurants. We highlight some of them below in this edition of Dining with visuEats.
7 Options for Dining with visuEats in Jamaica
01. Breakfast at First Bite
As the name suggests, First Bite is a great spot to enjoy your first delicious bite of the day. If you love breakfast favourites like pancakes, omelets, sausages, chicken and waffles, and other treats, then this is the visuEats restaurant for you. Download the visuEats app and visit them during opening hours to start your day right. Of course, be sure to tell them we sent you.
02. Brunch at Cellar 8
It's not quite breakfast, not quite lunch, and oftentimes a yummy combination of both. Yup, it's brunch. Brunch is a great opportunity to enjoy delicious meals and great company during the peak hours of the late morning and early afternoon. Even better is indulging on a Sunday to help you ease into whatever the week has to offer.
Each Sunday between the hours of 11 am and 3 pm, Cellar 8 offers up what they dub the booziest brunch in town. Their tantelising Brunch à la Carte offering has local and international favourites done to order. Check out their Brunch menu on the visuEats app today when you download it from the Google Play or App Store.
03. Lunch at Rituals Coffee House Jamaica
In a world of remote work and virtual collaborations from co-working spaces, coffee shops are particularly appealing. The best among them in the Jamaican restaurant space is the visuEats eatery Rituals Coffee House Jamaica. Rituals, as it is affectionately called, is one of the most loved coffee shops in Jamaica and has one of the widest menu options anywhere you can find.
From breakfast favourites like bagels to lunchtime munchies like wraps and dinner delights like pastas and salads, Rituals has it all. Of course, the richest brew and tastiest coffee mixes and tea flavours, chilled and hot, are also available for the taking.
04. Dinner at The Wine Shop Meze Bistro
The Wine Shop Meze Bistro is the best option for those diners who enjoy meals comprising fresh meats, vegetables, and seafood with a Mediterranean flair. Even better is enjoying the same in an intimate and elegant environment with some of Jamaica's best and most exclusive wines. When viewing The Wine Shop's menu using the visuEats platform, all the wine options are noted with their best pairing options. As such, diners who would have no idea which wines to enjoy with their favourite meals will be able to make a fine pairing nonetheless.
05. Happy Hour at Macau Gaming and Lounge
Dining with visuEats is an absolute pleasure at Macau Gaming and Lounge. This Jamaican rooftop dining offers up awesome dining experiences under the stars. The atmosphere makes the perfect backdrop for blissful festivities with your nearest and dearest. Everything from a romantic evening with your significant other to dinners marking special occasions like birthdays are quite literally, on the table.
06. Daily Picker Upper with Yummy Cafe
If you love quick-fix picker uppers and cuisine with an Asian flair, then this visuEats restaurant is perfect for you. Yummy Cafe specialises in grab-and-go, as well as, stay-and-dine teas, coffees, and light bites snacks. Unsurprisingly, one of the most popular options is the Bubble Tea. As the name of the cafe suggests, the cafe offers up a delicious and wide range of beloved teas.
The diverse options are available for you to choose from using their exclusive visuEats photo menu!
07. Late Night Vibes at Seven Ultra Lounge
In a word, festive! Seven Ultra Lounge brings you a brilliant mixture of good food, good vibes, and a fabulously energetic atmosphere. Some of the dishes available include many nighttime dining favourites like wings, pizza, pasta, and so much more. Of course, there are drinks including, cocktails, premium rums, exclusive wines, and more to go with these dishes. The club-like music setting in the background is the icing on the cake.
Get on Board with visuEats!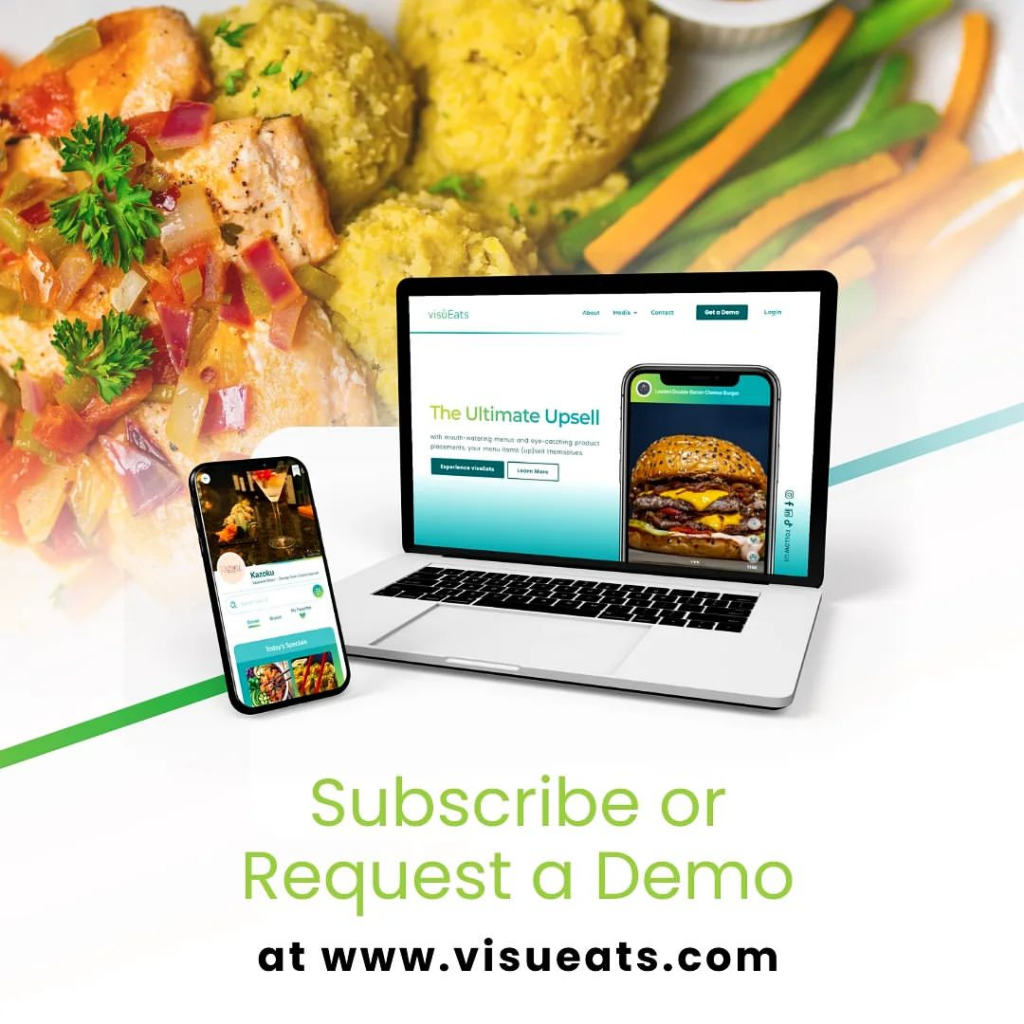 Do you know any restaurateurs who would be well-served by the visuEats platform? Let us know so we can reach out to them! Of course, you can also encourage them to start the conversation here on our official website using the Get a Demo option.
Diners: Download visuEats from the App Store or Google Play today!
Restaurateurs: Schedule a demo or go ahead and subscribe to get started today!