An iterative process is at the heart of our operations at visuEats. We are committed to building our features, business processes, and service delivery experiences using feedback from our clients. For example, customer feedback determined that reservations would be the first add-on feature brought to market. Similarly, it is the feedback received that determined how this feature would work for diners, as well as restaurateurs. For restaurateurs, reservations are seamlessly integrated into the existing administrative restaurant management panel.
We have already ensured restaurateurs understand how reservations work administratively. As such, today's blog will focus on our visuEaters and how they can ensure they are first in line every time at their favourite visuEats restaurants.
Dine with visuEats Reservations in 3 Easy Steps
One of visuEats' major strengths is its User Interface (UI) and User Experience (UX). Our team works tirelessly to ensure the design is seamless and the process is quick and efficient. As such, our reservation feature is accessible to visuEaters in only THREE easy steps. Let's walk through them together, below.
Step 01: Download visuEats and Select Your Preferred Restaurants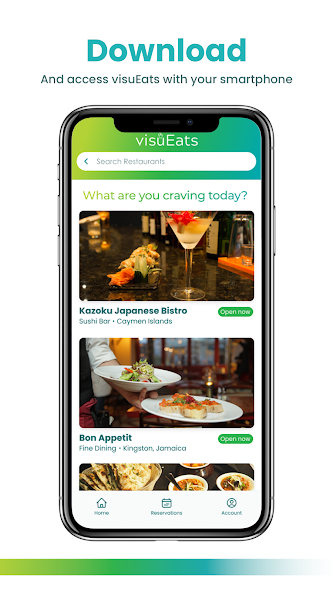 All visuEats restaurants have a handy, quick-loading web-based menu available via QR code to diners once they are in the restaurant. However, the app is where all the main features are housed. Firstly, to make a reservation, you must download the app from Google Play or App Stores.
Secondly, once you've downloaded the app, browse the list of available restaurants to select your preferred dining experience.
Step 02: Select Reservations, Enter Your Information, & Submit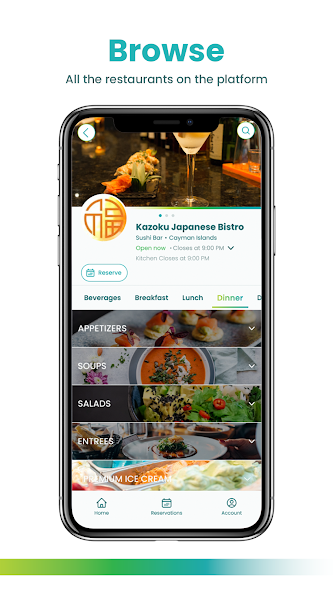 Have you selected your restaurant? Great! Your next step is to reserve a table.
To start, simply tap the reserve button. You can find the reserve button below the restaurant's logo. Thereafter, a pop-up form will appear for you to fill in your dining details.
The form is easy to fill out and should take less than 5 minutes.
Step 03: Get Ready to Dine with visuEats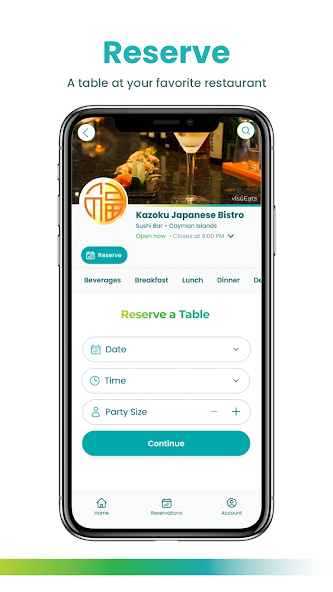 After submitting and confirming your reservation, the only thing left to do is get ready for your breakfast, lunch, or dinner appointment! You are officially ready to dine with visuEats!
Happy dining. Here's to an epic epicurean experience… see what we did there?
Restaurateurs: Enjoy more resources on growing your restaurant business and earning more with visuEats and Get A FREE visuEats Demo today!
Diners: Download the visuEats app in the Google Play Store and the Apple Store Today!